Laydeez do Comics Award 2019

THE AWARD
We have been very pleased to run the Laydeez Award for the second year.
The winner of the 2019 Laydeez Award is Niki Bañados
The Rosalind B. Penfold prize for women over 50 winner is Natalie D'Arbeloff

Read about their works and the shortlisted artists below
The Laydeez do Comics Award launched in 2018 as the first women-only prize for a graphic novel work in progress by a UK-based creator. This represents a recognition and celebration of the wealth of comics work currently being produced by female-identifying people based in the UK.
LDC's interest has always been in the drama of the everyday and the autobiographical. Within that remit we look for original and innovative work in progress, that stretch definitions of the comics form as well as the subject matter. The Laydeez do Comics prize has been awarded to the graphic novel work in progress that, in the opinion of the judges, shows the most potential.
THE SHORTLIST FOR LDC PRIZE 2019
(and the Judges Mention)
Natalie d'Arbeloff – Double Entendre.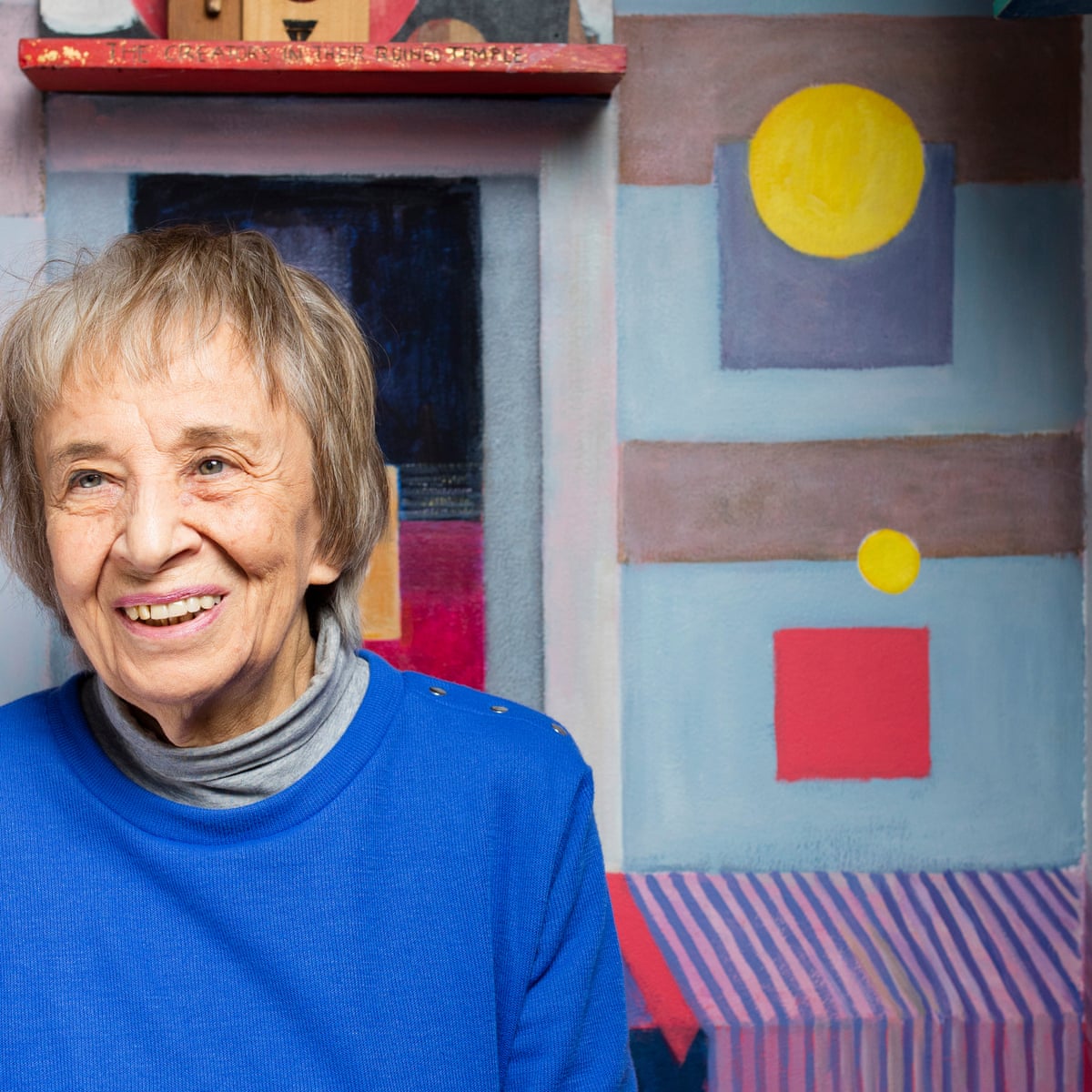 Autobiography from two different points of view. One shows incidents from my life story, condensed. The other is a running commentary from my alter ego, Augustine, a comic philosopher/investigator. It's in progress and will change in format as it develops
Natalie has been working as artist, bookartist, writer and cartoonist all her long life. Her artists' books are in major public collections internationally. She has lived in London since 1963. She has taught printmaking and book-art in adult education. She is still very busy creating and never intends to stop.
Niki Bañados– Shivers in London
This story explores the surreal experience of moving across the world knowing only one other person and with very little planning for the way forward. It documents some weird personalities, explores different manifestations of love, and navigates life around loss.
I think find myself in the end.
Niki is a graphic designer and printmaker who was born in the Philippines and grew up in Sydney. This is her first comic.

Maria Flower – A Cinema Near You
A Cinema Near You is a mosaic of anecdotes taken from my workplace- an art house cinema staffed by intellectuals and creatives who have found themselves marooned on post-university tides. I aim to celebrate the tradition of the humorous comic strip form, while melding it with the sober and contemplative qualities natural to autobiography.
Framed in the context of the cinema, the comic follows my journey to find identity, meaning and direction as a young adult.
Maria is an artist currently living and working in Aberdeen. She received her degree in English Literature with Film and Visual Culture from the University of Aberdeen in 2014. Since then she has self published several zines, ran a collaborative exhibition consisting of life sized dolls and is currently working on artwork for an Edinburgh DJ. She has recently accepted a position at Grampian Hospitals Art Trust.
Sophia Luu – Keep it in the Family
Two years of child sex abuse. A decade of silence. Thirty-two months after speaking out and one court case later, my extended family finally agree to discuss what happened – and what happens next. In this autobiographical zine, a very private conversation is bought to a very public domain.
Sophia is a 'good' designer – using her work to promote social change. She founded 'on the mend', a design collective aiming to better healthcare environments. She studied History of Science at the University of Cambridge and is now doing a Master's in Art and Science at Central Saint Martins
Irina Richards – Witchmarked
Iola's peaceful existence shatters when she is captured in a Viking raid. After a miraculous escape, Iola finds herself on a remote Hebridean island, with a mysterious group of women and their fierce leader. But even here, trouble is brewing, and Iola learns to protect – and love – her new home.
Irina is a comics/manga artist and educator based in Cambridge. She is a member of Sweatdrop Studios, an independent comic collective. Irina is the author of a two-volume manga series, Chemical Blue, and a co-author of an instructional book, Creating Manga Characters. Witchmarked is Irina's first historical graphic novel.
Jeeti Singh – I'll be fine
An Indian woman pays her last toll and jumps off a bridge in California. Jeeti, her daughter, years later sits in a bathroom stuck in a cycle of despair; she has a glimpse into her dead mother's broken mind. She journeys down the road of the past, remembering moments in their lives that led them both through fear, angst, self-deprecation, grief, and internal suffering, in hopes of choosing a different path. One towards happiness and an acceptance of self in the face of mental illness.Jeeti was born in Hong Kong, and moved to California where she completed her BA in Fine Art and Psychology. She continued her studies later in London, receiving her MFA. Her work mixes Indian symbolism and contemporary comics. Jeeti continues her practice in London whilst working full time for the Royal Drawing School and is writing her first graphic novel.https://www.jeetisingh.com
Judges Mention:
Caroline Grebbell – Good People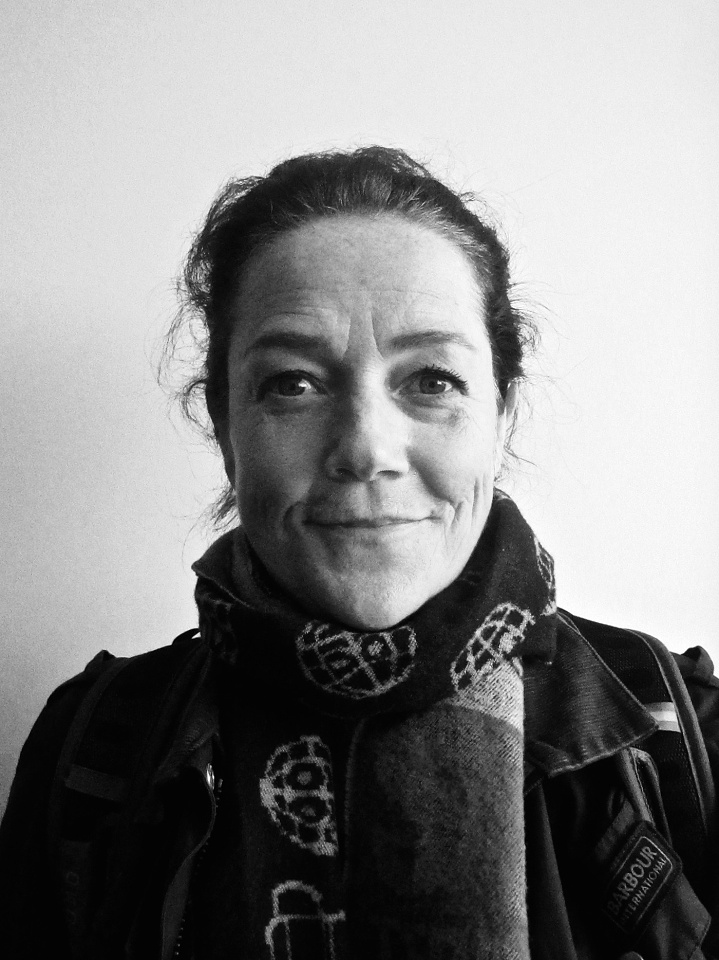 A family is pulled apart as a result of incompetent 'professionals' and the vexatious actions of one daughter.Personal correspondence, recording transcripts, legal letters and social media postings (collected across 15 years) are used to narrate how the system failed Norah Grebbell. From institutionalising her in her own home to, ultimately, her death.
Caroline is a TV/Film Art Director and writer. She mostly writes speculative fiction and has been nominated for a British Science Fiction Association Award. Originally trained as an animator, Caroline recently started drawing again and is enjoying it much more the second time around.
THE LONGLIST FOR LDC PRIZE 2019
Natalie d'Arbeloff
Niki Bañados
Alice Clarke
Maria Flower
Caroline Grebbel
Sophia Luu
Irina Richards
Jeeti Singh
Congratulations Everyone!
THE LDC PRIZE
First Prize: £2,000
Five shortlisted entries: £200 each
The Rosalind B. Penfold Prize for "finding your voice over the age of fifty"
has been presented as one of the shortlisted prizes
Rosalind B. Penfold was aged 59 when her first graphic novel, Dragonslippers: this is what an abusive relationship looks like, was published by Penguin (Canada) in 2004. It was subsequently translated into nine languages, becoming an important resource worldwide. Discussing the genre of graphic memoir in The Guardian in 2012, Bryan and Mary Talbot wrote: "Dragonslippers is a visceral account of domestic violence … It's hard to think of a more effective medium for communicating this kind of painful experience. Anyone who's concerned about the prevention of violence against women should read it." The Penfold Prize recognizes that many women come late to the table with a lifetime of important domestic experiences worth documenting. This is to encourage and reward their voices.
http://www.dragonslippers.com/home.html
All shortlisted entries receive a free one-to-one Laydeez Review session including a critique of their work, as well as professional advice from an acclaimed graphic novelist during the festival.
In addition, Laydeez Do Comics & Kickstarter offered everyone long-listed for the LDC prize 2019 the chance to opt-in to a coaching programme with Kickstarter. Over several months, they'll collaborate with Gemma Seltzer, Kickstarter's UK lead, to bring new comic, zine, graphic novel and illustration projects to life on Kickstarter, widening the impact and raising the profile of their work. Offering insights, case studies and tools for getting projects off the ground, the programme aims to celebrate comics in the UK and inspire both creators and readers.
Kickstarter is a funding platform for creative projects. Everything from films, games, and music to art, design, and technology. Kickstarter is full of ambitious, innovative, and imaginative projects that are brought to life through the direct support of others. During 2019, Kickstarter in the UK is focusing on comics & illustration.This builds on last year's record-breaking numbers with $16 million pledged to projects from independent creators around the globe, including many artists of colour and LGBTQIA+ creators who have traditionally been underrepresented in the industry. Thousands of comics makers launch new work on Kickstarter's platform because of its robust community and the level of creative freedom it enables. It's a place to discover new voices, unexpected stories and to realise bold and brilliant creative ideas.
---
THE 2019 JUDGES
The judging panel for the LDC award was made up of invited judges, with one vote per judge. The judges were carefully selected to represent a range of interests and varying knowledge of the graphic novel form.
Olivia Ahmad is Curator at the House of Illustration. In 2016, Oliva co-curated the critically acclaimed exhibition, "Comix Creatrix: 100 Women Making Comics", the UK's largest ever display of the work of pioneering female comics artists.
Steven Appleby is an absurdist cartoonist, illustrator and artist. Publications include, Normal Sex, (1994), Men: The Truth, (1995), Jim: The Nine Lives of a Dysfunctional Cat (2003), ABC of Childhood (2005), The Captain Star Omnibus ( 2008), The Coffee Table Book Of Doom (2011) and Guide to Life (2013).
Philippa Perry is a psychotherapist and the author of the graphic novel, Couch Fiction (2010), a graphic tale of psychotherapy, How to Stay Sane (2012), and her forthcoming publication, The Book You Wish Your Parents Had Read and Your Children Will Be Glad That You Did (2019).